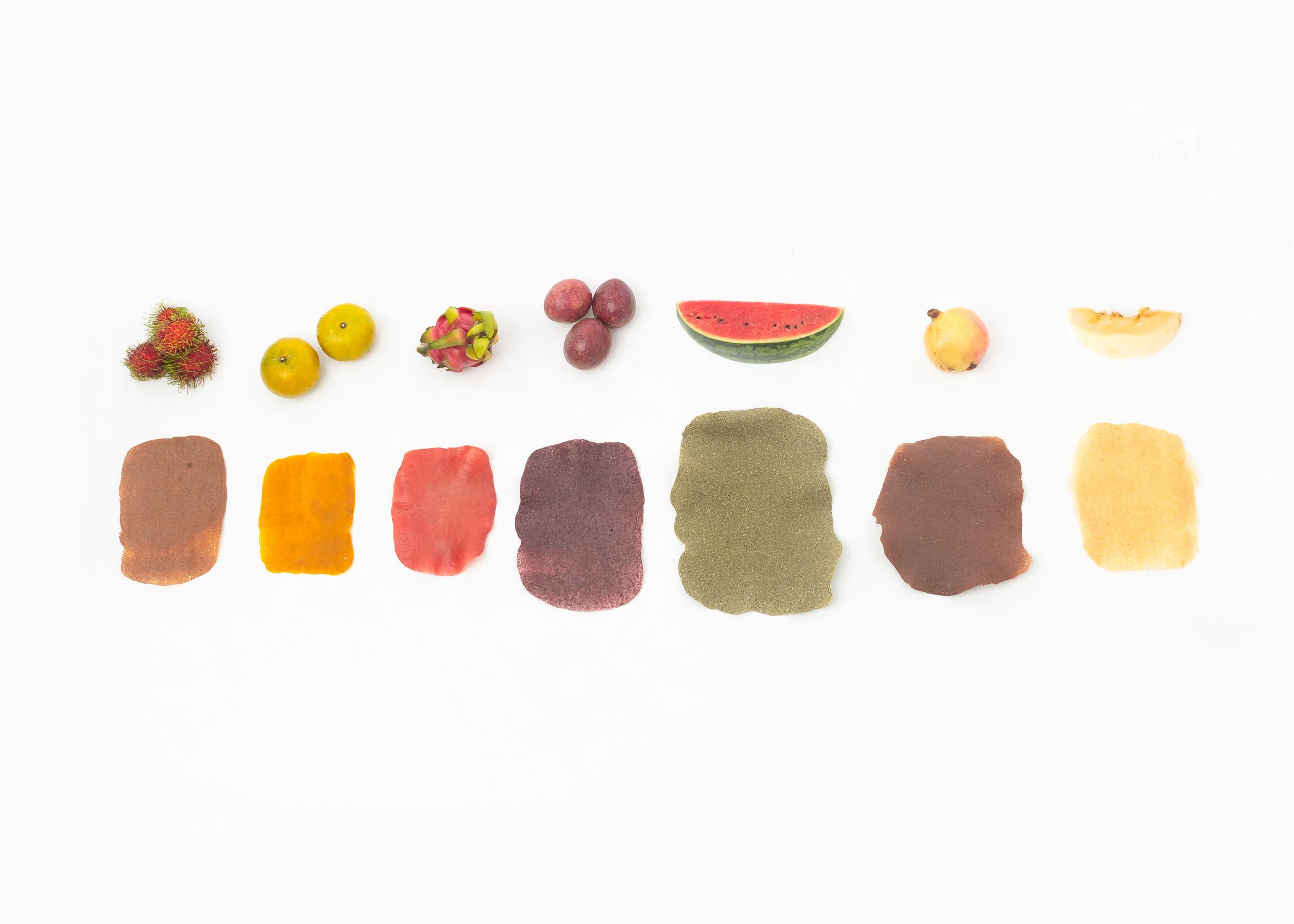 Colour Matter,2018
Material, Product

Best Thesis of the Year in Product Design
- Silpakorn University 2018
Colour Matter provides an additional way to make use of leftover fruit peels in Thailand and to add value to agricultural waste by transforming it into a new material of colour similar to each fruit's original one through tests with various techniques of fruit preservation and by developing the material into home decor products, with respect to its qualities.

The products obtained included a set of vases, a set of accessory trays and a set of stool covers. Each set of the products resulted from different types of forming processes.
Fruit's Colour Scheme: Passion Fruit - Dragon Fruit - Watermelon - Tangerine - Cantaloupe - Rambutan