Flowercycling, 2020
Material, Product

Co-Desiged with Bingdie Huang
In collaboration with FloweRescue Ry

While flowers are beautiful, they have an incredibly short lifetime. After months of nurturing and travelling across the world, cut flowers with any sheer imperfection will be thrown away even before reaching our hands. With the heart of sustainability, Flowercycling addresses the issue by turning discarded flowers into pulp and pigments, which are then used for making paper, flower leather and fibre brick.
As we aim to circulate the waste within the industry, the sample applications are directed toward a more sustainable alternative for florist supplies. Paper and flower leather can be made into bouquet accessories while fibre brick has the potential to further develop into a substitution for floral foam.
Flowers used: Iris, Rose, Carnation (Primary) - Lily, Chrysanthemum, Peony, Gladiolus, Lisianthus, Sunflower (Experimental)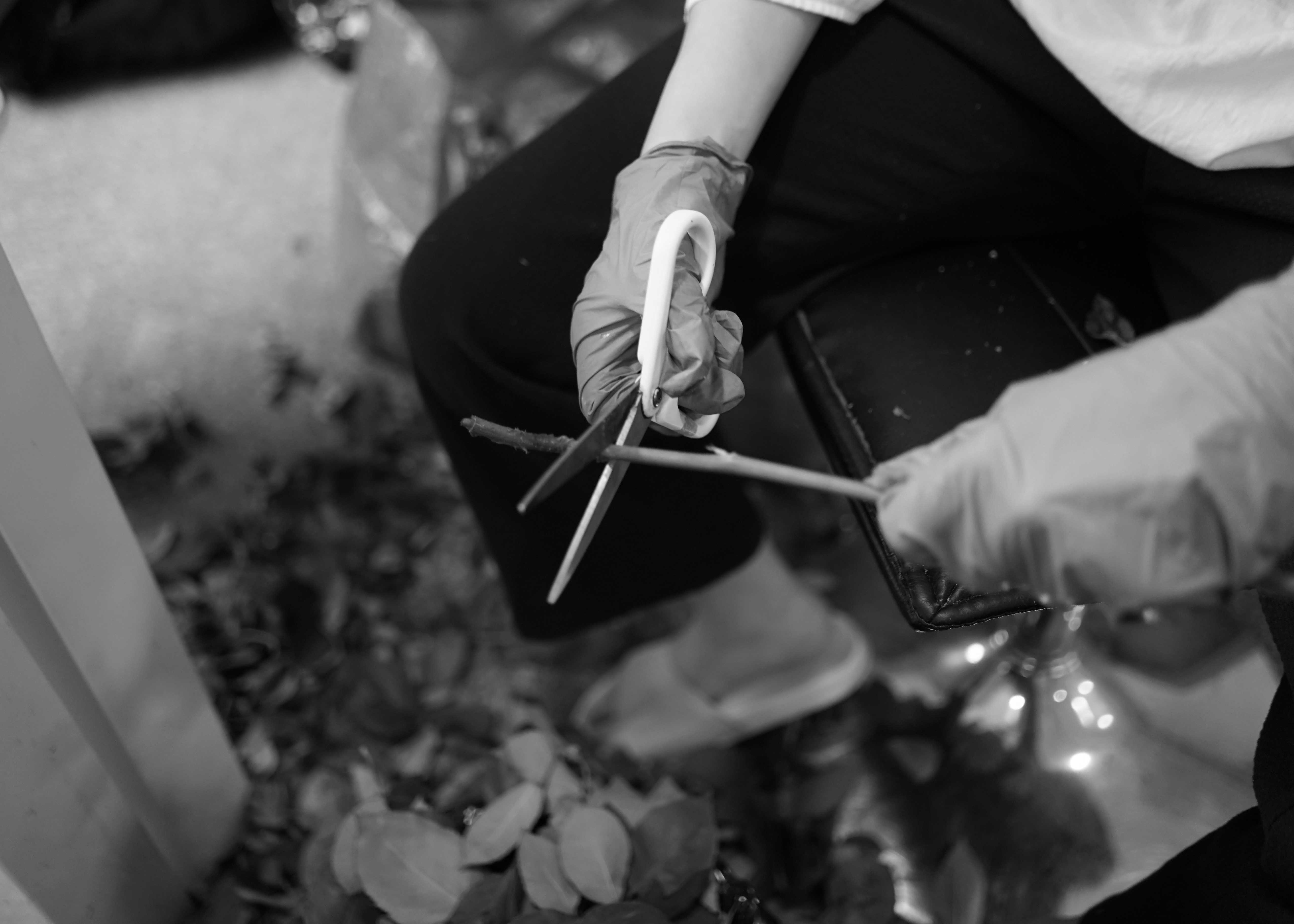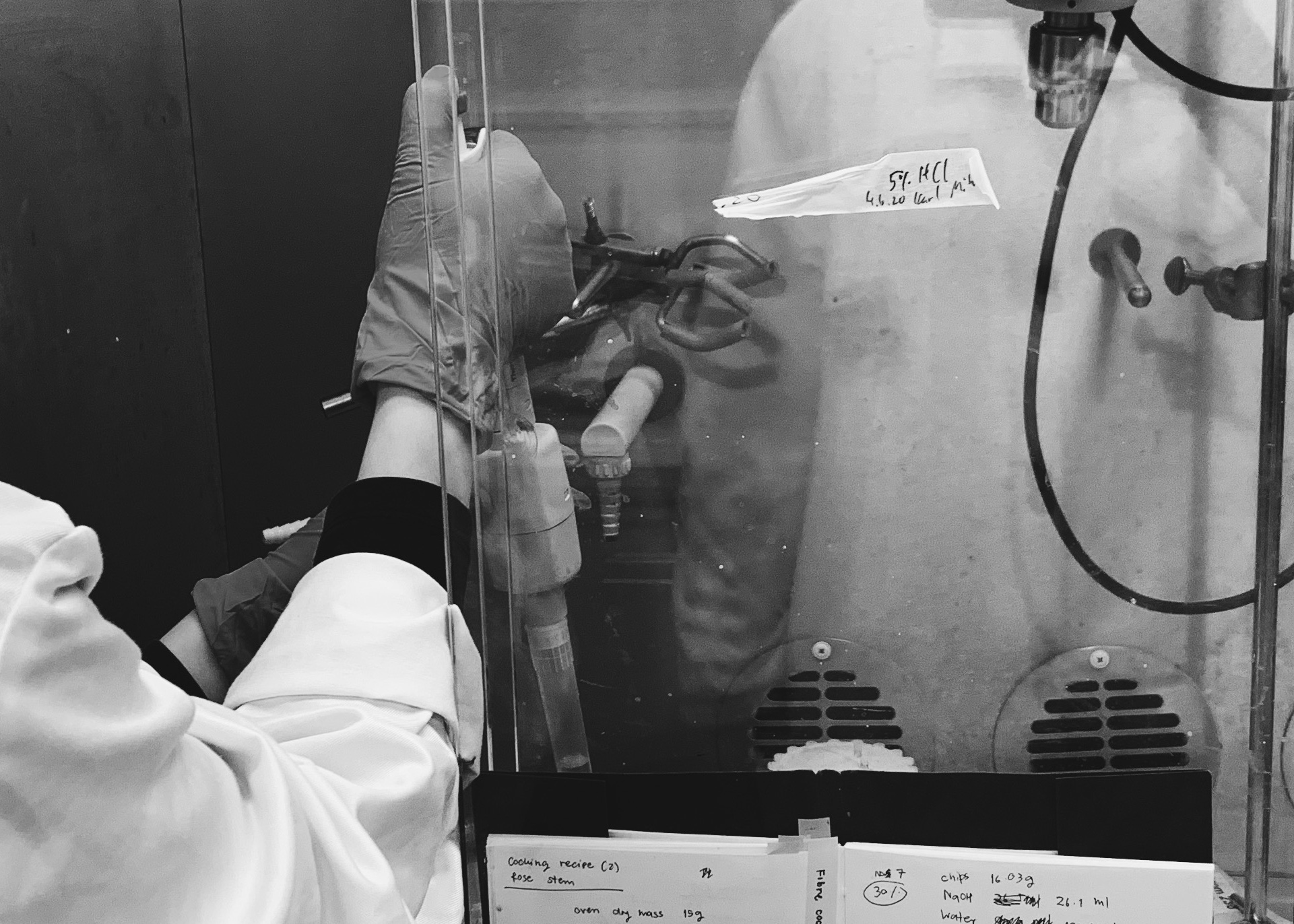 A sunflower wrapped in iris paper (inside), rose paper (outside) and flower ribbons