Millions of flowers are planted, selected, cut and transported across the world daily, ready to become precious gifts for loved ones or exquisite decorations to various places before ending their long journey in landfills.

Having seen the massive amount of flowers being discarded unavoidably while studying flower arrangement in London, Eye-Irene Purasachit, a designer and a natural materials enthusiast decided to take on this matter into her hands. Aiming to provide alternative life for the flowers after they are thrown away, Irene researches and experiments on how each part of cut flowers could be made into functional materials as a part of her Master's thesis at Aalto University, Finland.

FLOWER MATTER is the exhibition of Irene's intention to convert her ongoing research onto flowers available in Pak Klong Talad for the future development on other flowers in Thailand together with Earth-Parita Thanyasirin, a florist and the owner of a flower shop, Flowers in the Mist, who provides her surplus flowers to be used as the raw material and arranged the sculptural bouquets displayed in the exhibition. Each of the bouquets is wrapped and decorated with materials made from only its own species. The fresh flowers will gradually wilt throughout the exhibition period. Once they are no longer able to display, the flowers along with their wrapping materials will be recycled to a raw ingredient for the production of the next materials.

FLOWER MATTER invites everyone to discuss and exchange ideas & thoughts on what could be the future of flower waste.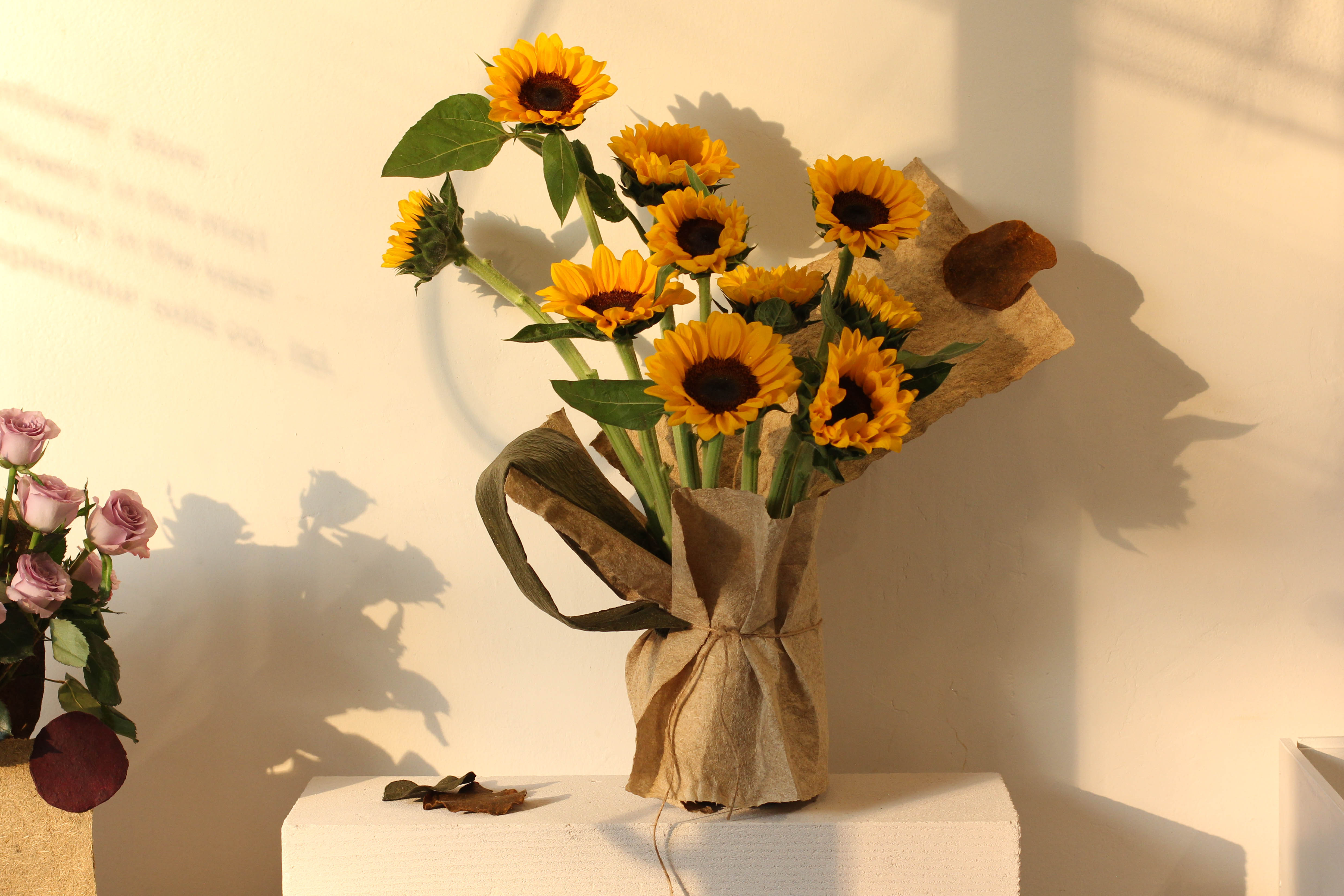 ︎Image 2-3 @ Manassini P., Good Neighbor Story